About us
Know what makes us a great business
Grupo Zeu born to sow success and economic welfare in the businesses, no matter their level. All our members workday by day into them, feeling proud for the impulse they give to clients and companies, developing them and increasing their force based in strategy, effort, constancy and well done.
Objective
Create businesses that apport life quality for clients and collaborators.
Mission
Offer answers to big problems that are heavy for humanity, providing integral business vision through premium services and innovating solutions for manufacturing companies, corporates and global businesses to guarantee satisfaction in all interested parts.
5 year vision
For 2026 we're going to be the Business Group with exponential growth of five times in five years (5×5), with Global Presence that offers Premium Services and Innovating Shelter Solutions , Backoffice Outsourcing, Quality Assurance, 3PL and 4PL, Staffing, Personnel and Recruitment outsourcing, Digital Marketing B2B, Fiscal and Accounting preferred by manufacturers, corporates, businesses, entrepreneur and businessman.
We are distinguished by our competitors for the extraordinary treat with our collaborators, the exceptional quality of a Premium Service and high value that we proportionate to our clients, for the operative effectivity of all our businesses, our technology leadership, high value of our actionists, our community contribution, high level of commitment to accomplish the appliable requisites and continuous improvementof our processes.
Our history
Grupo Zeu members have something in common: we write successful stories, those that shows that all business can achieve a lot of things if its proposed. Behind each organization, we find an overcoming story that inspires and make you think a little bit more in matter of taking decisions.
2010
In Saltillo, Coahuila a dream starts with the first focal point for quality control services of manufacturer industry.
2011
Service diversification, including outsourcing.
2012
American alliances were born for Join Venture.
2013
We start our expansion in Mexico, we opened focal points in Silao, Guanajuato and San Luis Potosí.
2014
We inaugurate our 4th focal point, this time in Apodaca, Nuevo León.
2015
We start the developing in home of our own ERP system.
2016
We achieved our ISO 9001:2015 certificate and D-U-N-S number.
2017
Consodilate our corporative in Saltillo, Coahuila.
2018
Restructured our financial, operative and commercial areas focused in exponential growth strategy.
2019
Grupo Zeu Mexican Industrial as a Brand.
We inaugurate our 5th focal point in Toluca, Edo Mex. Launched our Human Resources division.
Launched our Human Resources division.
2020
Our financial and accounting division born.
We achieve the pandemic crisis.
We get our ISO 9001:205 certify in all our Grupo Zeu divisions.
We start the developing of projects for Government.
2021
We launch our new digital marketing division.
We opened our brand in USA.
We growth a 240%.
2022
We opened our 6th focal point, now in Queretaro.
We keep writing success stories!
Beliefs
Our organizational culture is defined by thoughts that directed us to accomplish our objective, mission and vision through concrete actions in our routine.

Be good
Being honest, punctual, clean, responsible and worker.
Do good
Make everything alright from the start.

Well-being
Give more than you receive: to the family, work, society. At the end this makes you feel well-being, which is synonym of plenty happiness.

Have good
If you accomplish the last three steps in that order, you will achieve the have good of money and material things.
Our values
S.E.R.V.I.C.E Model

Success
The business success is based on the exact hours administration.

Empathetic
We value the person.

Responsibility
We cultivate and create a connection with each relationship.

Vision
Strategic focus to keep growing and undertaking.

Integrity
We honor quality and create excellence.

Courage
We collaborate, we add efforts and multiply achievements.

Enthusiasm
We have the capacity of speed, flexible and optimistic answer.
Pillars of our business
Keep our focus in objectives and business goals that allows us to being leaders in BPO and Shelter services, for this, our focus works the administrative management from four pillar that allow us to operate under international standards in our sector.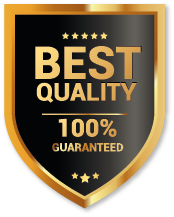 Quality Policy
We are the best commercial partner of life quality for clients and collaborators, offering answers to big problems that are heavier on humanity, apporting integral business vision through premium services and Innovating Shelter Solutions, Backoffice Outsourcing, Quality Assurance, 3PL and 4PL, Staffing, Personnel Outsourcing, Recruitment, Digital Marketing B2B, Fiscal and Accounting aligned with our clients processes, with the promise of an experience based on connections, quality, technology and high commitment level for better improving, legal requisites compliance and quality system objectives.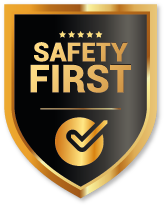 Security and health Policy
In Grupo Zeu, anything is more important that our commitment with health, security and injuries prevention:
Develop a positive health culture and safety on which individuals take care of themselves and other ones and shared our belief about the achieve of zero injuries is possible.